AstroDigital.Net
for iPhone (iOS)
- Laboratory version,
not publicly available yet
.
Description:
An iPhone (iOS) implementation for visual calculations only. It has been developed in Objective-C/ Xcode as a native app for the iPhone. Both user interface and graphics support are available. This is an alpha version currently not available for public use. Please,
get the free .NET version
instead.
Licence:
"
AstroDigital.Net for iPhone (iOS)
" is freeware.
Requirements:
Operating Systems
: Apple
iOS 6 or higher.
Download:
This software will be distributed as a free app via the Apple AppStore when ready (released and approved).
Installation
:
According to the Apple AppStore guidelines when ready.
Invocation
:
One tap. That's all :-)
Screenshots
:

This is the running app on the iPhone simulator.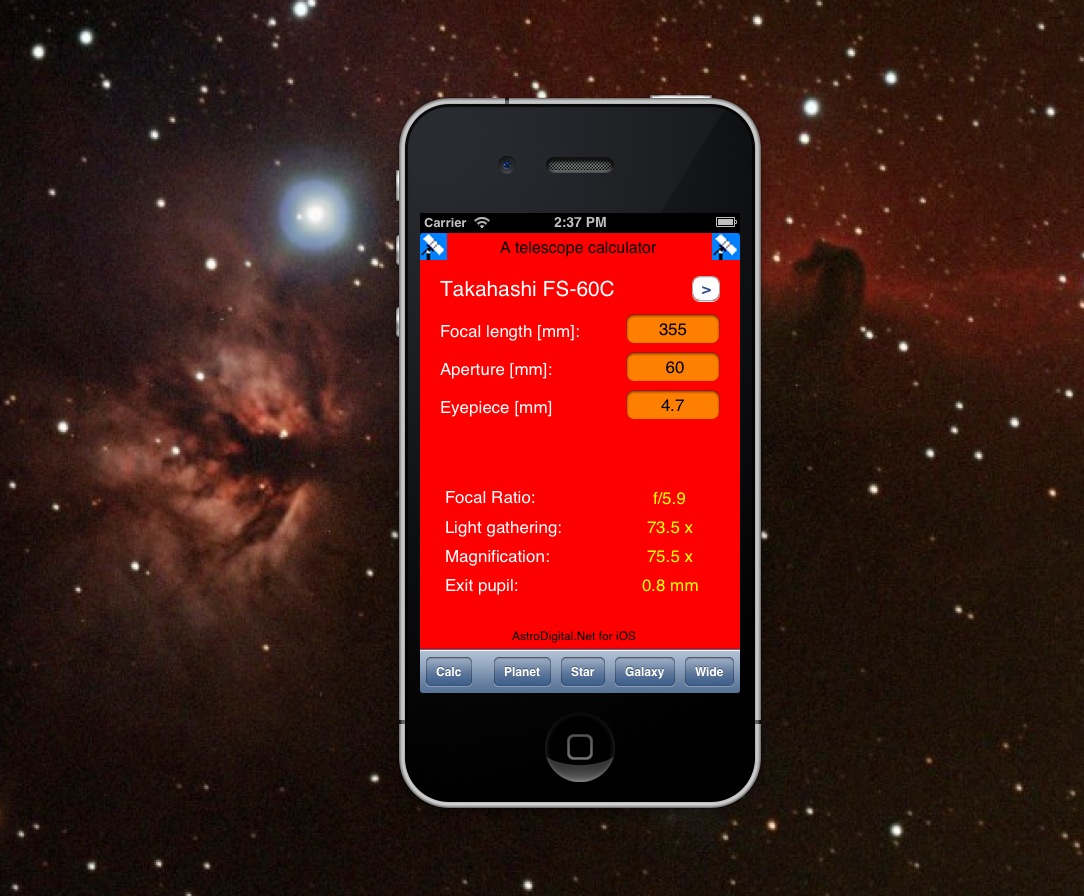 This is Xcode, the development environment of the iOS version. You see some parts of the source code in Objective-C language, the project structure and the running app on the iPhone simulator.